Web work for the Boys and Girls Club of America's intranet redesign and transition. The new site design is made to be responsive to the user devices and a vast improvement from it's original web 1.0.
The idea is a smoother transition for club partners to the new site at launch, while maintaining access to pages which have not yet been transferred.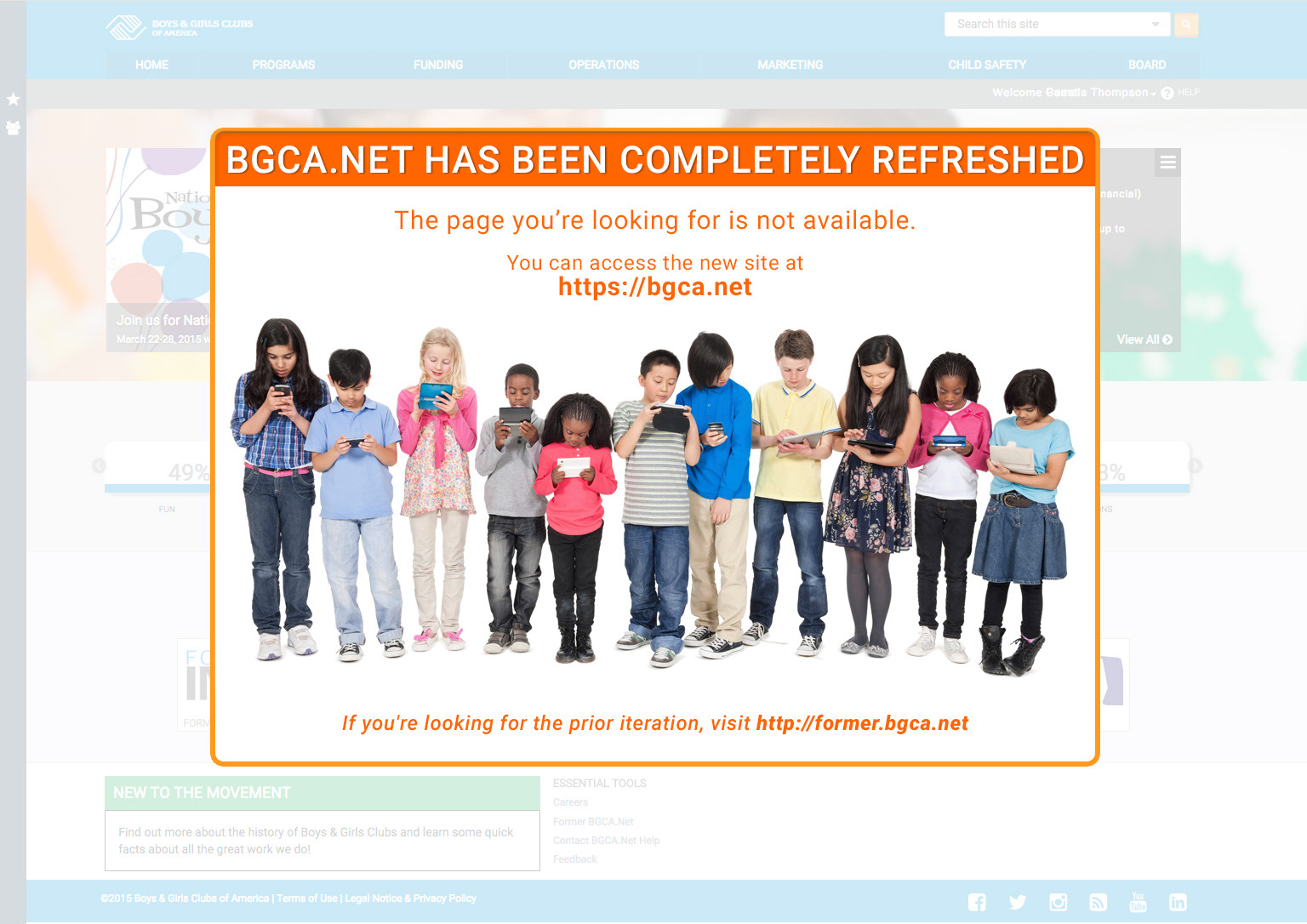 Below are examples of some of the many web sliders created for the new site.