Web Banner Design and Social Media
Branding
,
Photography
,
Web Design
,
Wave Paradox Shoe Ad
Mizuno Wave Paradox
We are on a quest to unlock the potential of every run, giving runners the tools to take incredible strides forward. We believe in the power of our sport to inspire and transform - and we won't rest until every run is a sensational, energized, Mezamashii run. Our goal is to make our gear feel so completely a part of your body that you don't notice where your body ends and your gear starts. That's the moment where your heart and mind have nothing else to distract them and suddenly you've lost yourself in the run. That's when Mezamashii happens. Join us in experiencing it.
Amazon.com/Paradox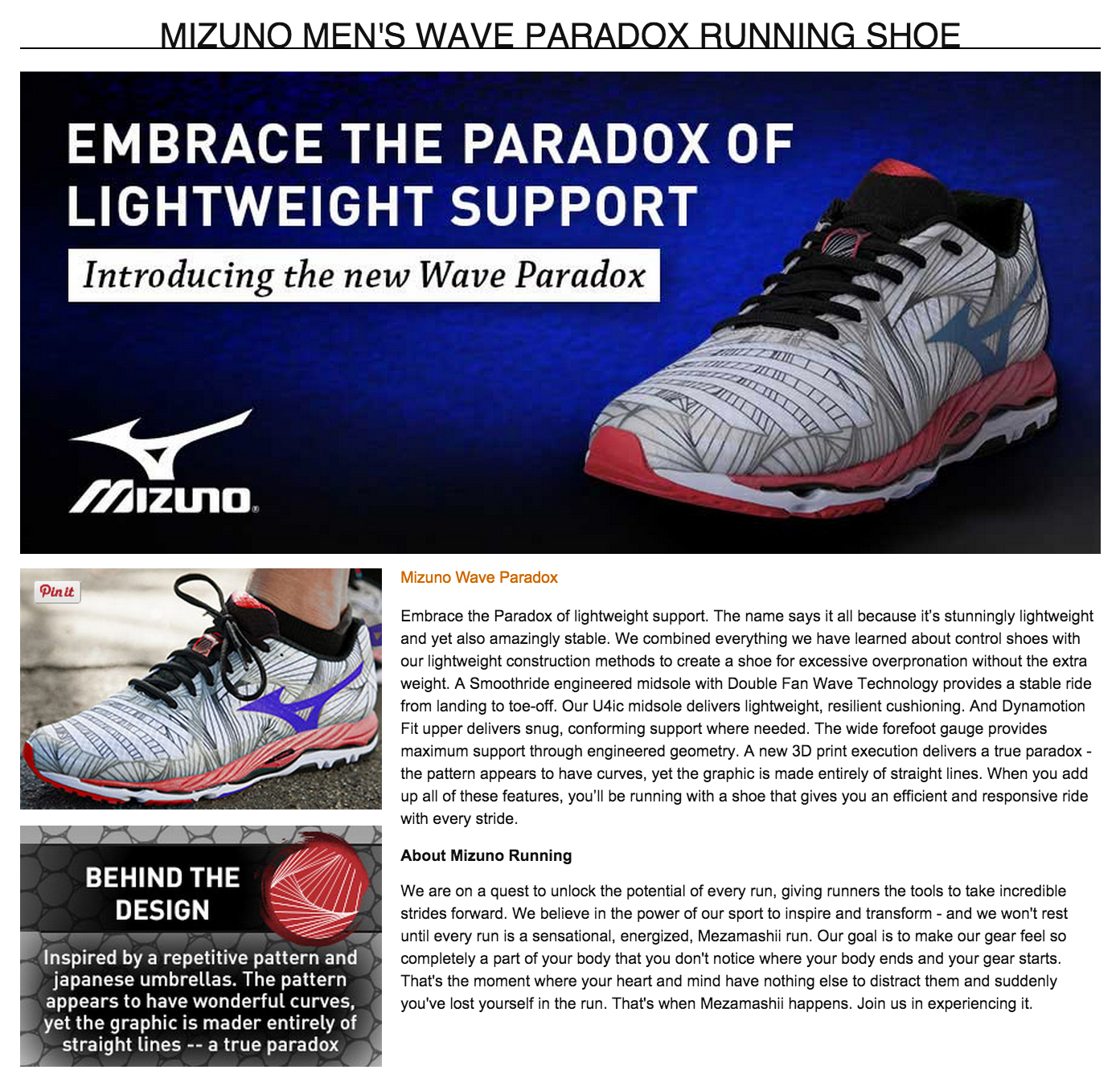 Amazon.com Store Layout for product desctiption.